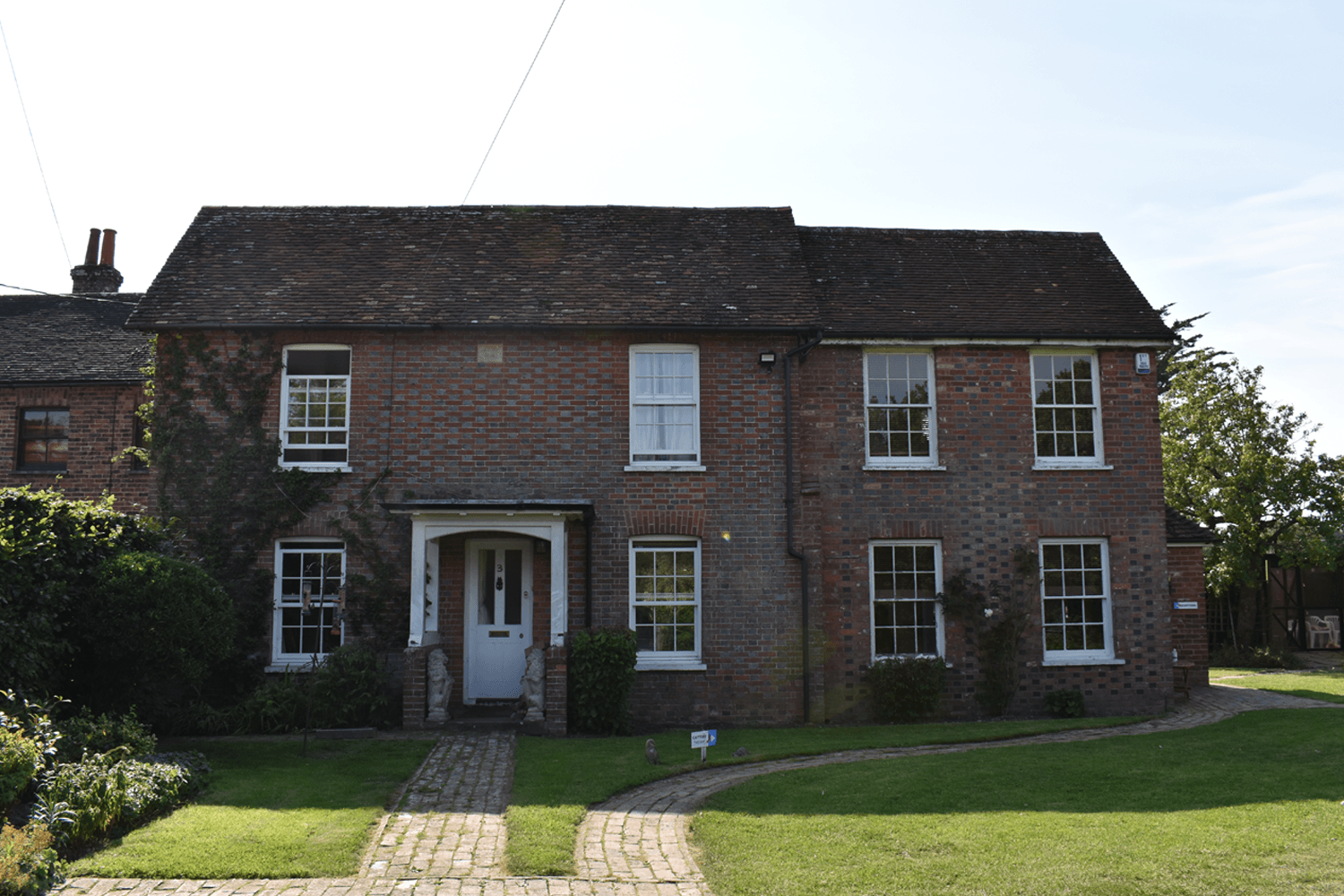 Happy 10 years to our luxury cattery! How did we get here?
We are so proud to be celebrating our 10 year anniversary of business at our luxury cattery! The welfare of your cats is our passion, and we are thrilled to have continued boarding your cats for the past ten years.
At Arlington Cattery we love the day-to-day tasks of looking after our feline friends and making sure that they are happy in their home from home. It is an honour to be entrusted with your cats and we love attending to their needs.
For a bit of nostalgia and to help you to understand our company better, we thought it would be fun to look back at how we got to this point.
Our journey so far as a luxury cattery
A husband and wife team, Gaynor and Markus both grew up with cats and horses. The pair have backgrounds as professional horse trainers and a love and passion for cats, horses and all animals.
When looking for a home together, the Little Highlands Farm was the perfect location to suit their needs. Just off the A22 near Hailsham and Lewes, the facilities are set against the beautiful East Sussex countryside.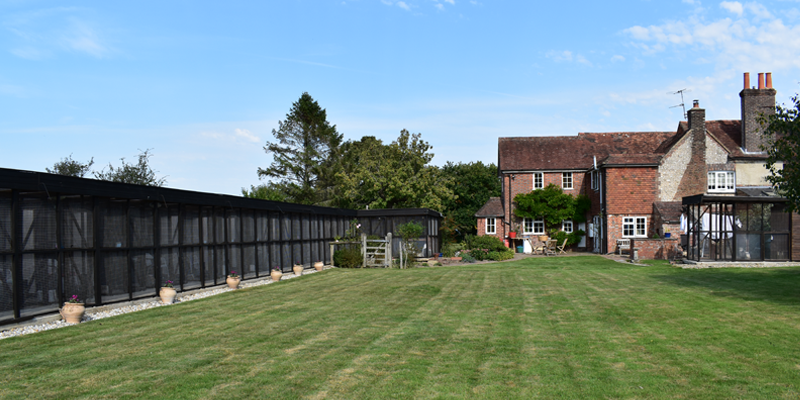 The cattery was already situated on the grounds, having been built 26 years ago. It comprises of outdoor chalets with internal areas for the cats to enjoy.
Built to the specifications of the Feline Advisory Bureau (now known as International Cat Care), the structure provides a total of 24 units plus an isolation unit.
Each chalet provides accommodation for one or two cats but there are some units which can board three or four cats. All chalets are fully insulated and fitted with heaters for when the weather turns cold. A luxury cattery indeed!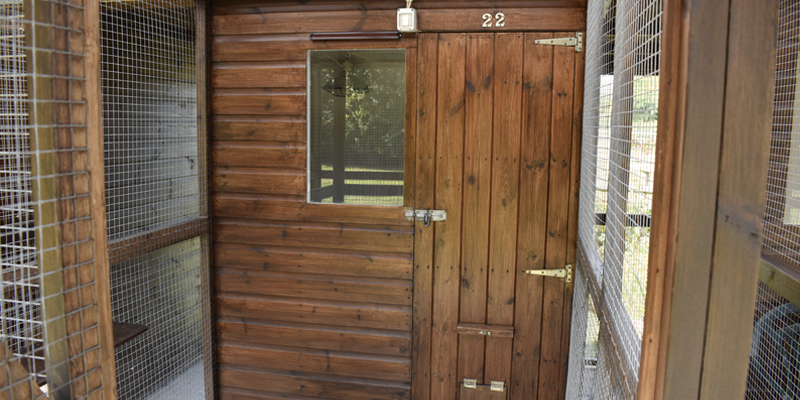 Every chalet opens up to an area for the cats to stretch their legs, without coming into direct contact with other cats. We have also added scratching logs and patio chairs to suit the cats' needs and help their stay be as stress free as possible.
When renovating the chalets, it was important for us to put the welfare of the cats first. Every unit lets in natural light and the cats can see all around them. This is key to reducing the stress that comes with staying in a new environment.
At Arlington Cattery, we adhere to the highest hygiene standards. The chalets, open areas and equipment are thoroughly disinfected between boarders. Clean dishes are provided for every meal.
The surrounding areas of the cattery are beautiful, green gardens. We believe that it is important to keep the gardens well maintained so the cats can enjoy the views. Because of this, we put great care into looking after the plants and flora in the vicinity.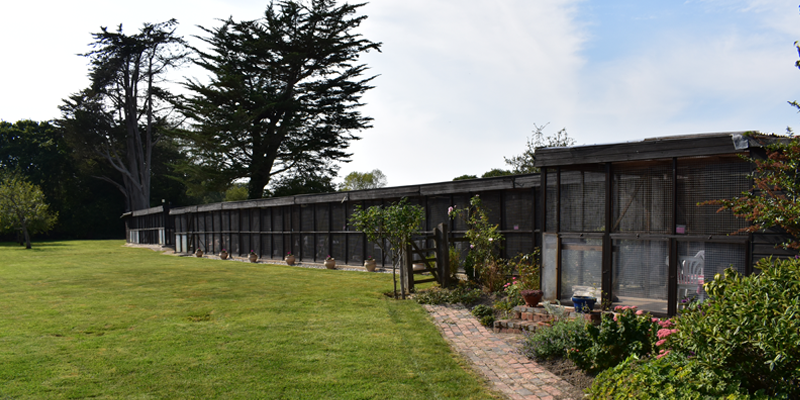 As well as the luxury cattery, we also have equestrian facilities based at the farm. Combining our passion for both horses and cats, we find this merging of two worlds to be a win!
To add a more professional touch to the business, we created a reception area within the house to greet customers at. We also designated an area for car parking and put up signs leading up to the house, so you do not get lost on your way in.
All our hard work seemed to pay off when we were awarded Five Star Status by Wealden County Council a few years ago. We are very proud to call ourselves a luxury cattery and to receive this accolade.
Recent updates with the cattery
More recently, with the ongoing COVID-19 pandemic, we have had to make some necessary changes to our cattery. We are no longer allowing cat owners into the reception area.
As well as this, we now have a booking system in place for arrivals and departures. Both of these measures have been put in place to ensure your safety by avoiding contact with other people.
On a more positive note, to celebrate our 10 year achievement, we have updated our website. You may have noticed the new look but we have also made it easier to navigate around the site to find exactly what you need.
To continue this approach, we now take bookings online. All you have to do is click on the dates you want, let us know check in and check out times, and how many cats will be staying with us. As easy as booking a hotel! You can reserve your cat's stay by using the booking link here.
Alternatively, if you would like to talk through your options first or to help give you better peace of mind, you can still make a booking over the phone. Please find our contact details here.
We would like to take this time to say thank you to all our customers for their patronage over the past 10 years. Arlington Cattery is a real passion project of ours and it is you and your cats who make every day such an enjoyable experience.
Here's to another 10 years!